Custom Granite, Marble, and Quartz Countertops by St. Joseph's Granite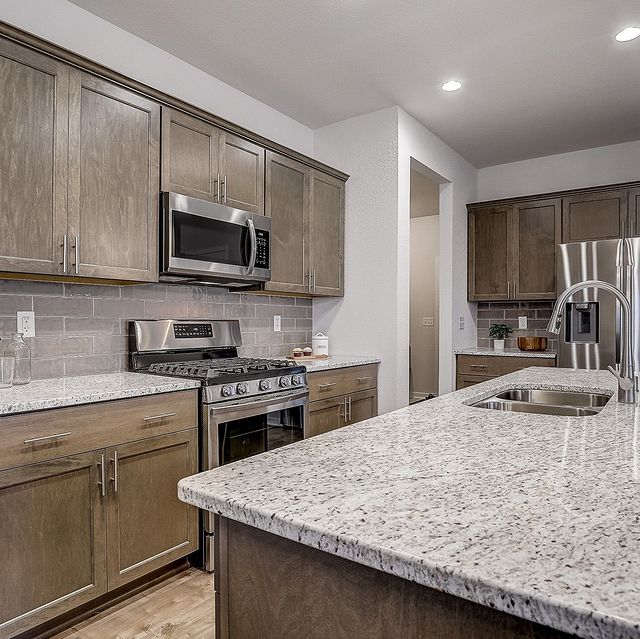 Connecticut, known for its picturesque landscapes and historic charm, is also home to homeowners who seek to infuse elegance and functionality into their living spaces. When it comes to enhancing the beauty and value of your home, custom countertops take center stage. St. Joseph's Granite, a trusted name in the industry, offers a diverse range of countertop materials, including granite, marble, and quartz, to cater to your unique preferences and design aspirations.
Granite Countertops: Timeless Beauty and Resilience
Granite countertops have long been celebrated for their timeless beauty and exceptional durability. Each granite slab narrates a unique geological tale, with distinct patterns and colors creating a one-of-a-kind masterpiece right in your Connecticut residence.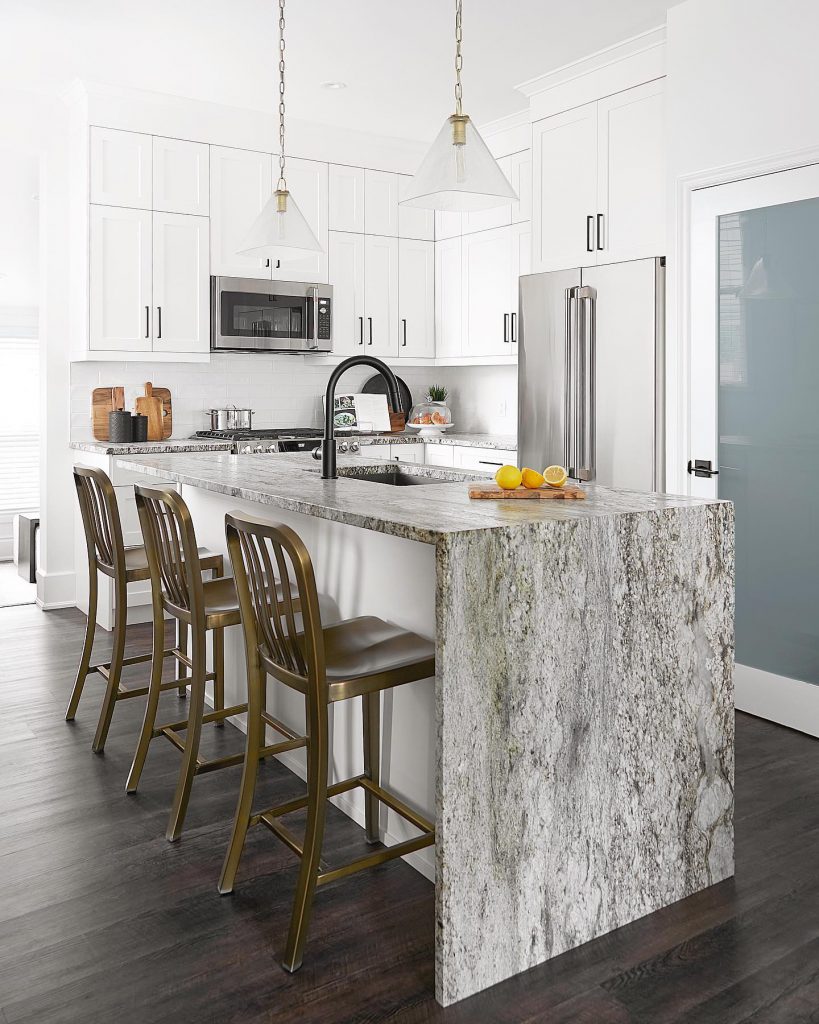 At St. Joseph's Granite, we take pride in offering a wide selection of granite options. Whether your taste leans towards classic, dark granite for a traditional ambiance or a lighter shade for a contemporary look, our skilled artisans are here to assist you in crafting the perfect custom countertop for your Connecticut home.
In addition to their visual appeal, granite countertops are incredibly resilient. They can withstand the rigors of a bustling kitchen, resisting scratches, heat, and stains. With the right care and maintenance, your granite countertop will continue to add value to your home and create a lasting impression for years to come.
Marble and Quartzite Countertops: Timeless Elegance and Luxury
For homeowners who appreciate the opulence of marble, St. Joseph's Granite offers a broad range of marble countertop options. Marble's unique veining and elegant appearance make it a top choice for those looking to infuse luxury and sophistication into their Connecticut homes.
Natural Stone Quartzite Countertops
Quartzite is a natural stone that is similar to may marbles but with its concentration of quartz minerals makes it more durable that granite and more applicable to kitchen applications.
Natural Stone Marble Countertops
Marble has lasted the test of time. Because marble is primarily compressed limestone exposure to everyday kitchen acids and chemicals have proven to be to much but marble is perfect for many other areas of the home or office where this kind of exposure is limited.
Our team of skilled artisans will guide you through selecting from a variety of marble colors and patterns to match your specific design preferences. Whether you envision classic white Carrara marble or the richly veined Calacatta, we have the perfect selection for your custom countertop.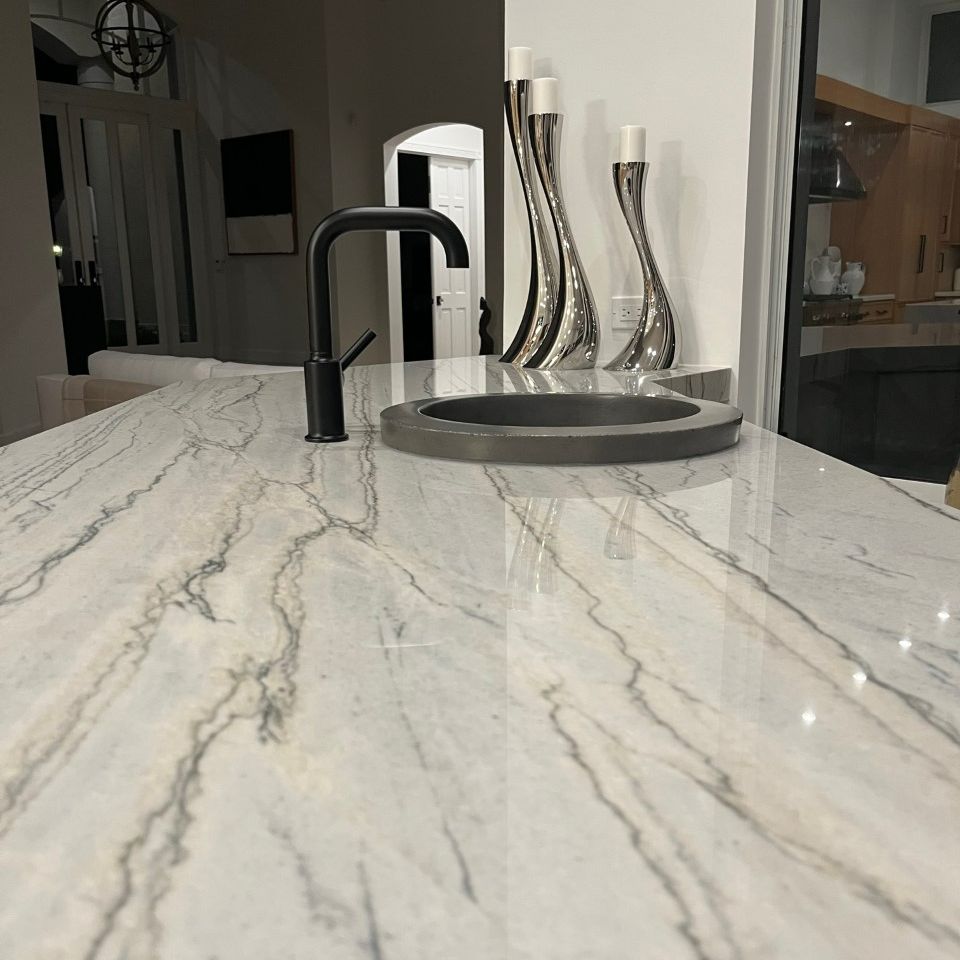 While marble countertops are renowned for their exquisite beauty, they do require a bit more maintenance than granite or quartz. However, you can rest assured that our team will provide you with expert care and maintenance guidelines to ensure that your marble countertop retains its exceptional appearance for years to come.
Quartz Countertops: Versatility and Durability
Quartz countertops are highly sought after for their versatility and remarkable durability. Comprising natural quartz crystals and resin, they are available in a wide range of colors and patterns, offering limitless design possibilities for your Connecticut home.
Engineered Stone Quartz Countertops
In today's fast paced world we want our spaces to look great and be low maintenance. Quartz Countertops seam to be the prefect fit. recent designs of this material mimic some of the most beautiful natural material to almost near perfection as well as the ability to control color variations and imperfections you can find in natural material.
St. Joseph's Granite offers an extensive selection of quartz countertops, allowing you to customize your space with the perfect quartz surface. Whether you prefer a clean, contemporary look or a more intricate design, our quartz countertops can be tailored to suit your unique vision.
Quartz countertops are not only visually appealing but also exceptionally durable. They are resistant to scratches, stains, and heat, making them ideal for high-traffic areas like kitchens and bathrooms. What sets quartz apart is its non-porous nature, which means it doesn't require sealing and is highly resistant to bacterial growth, ensuring a hygienic environment for your family.
The St. Joseph's Granite Difference
At St. Joseph's Granite, we understand that your custom countertop is more than just a functional surface; it's an expression of your style and a long-term investment in your home. Our commitment to quality craftsmanship, unmatched customer service, and dedication to exceeding your expectations sets us apart.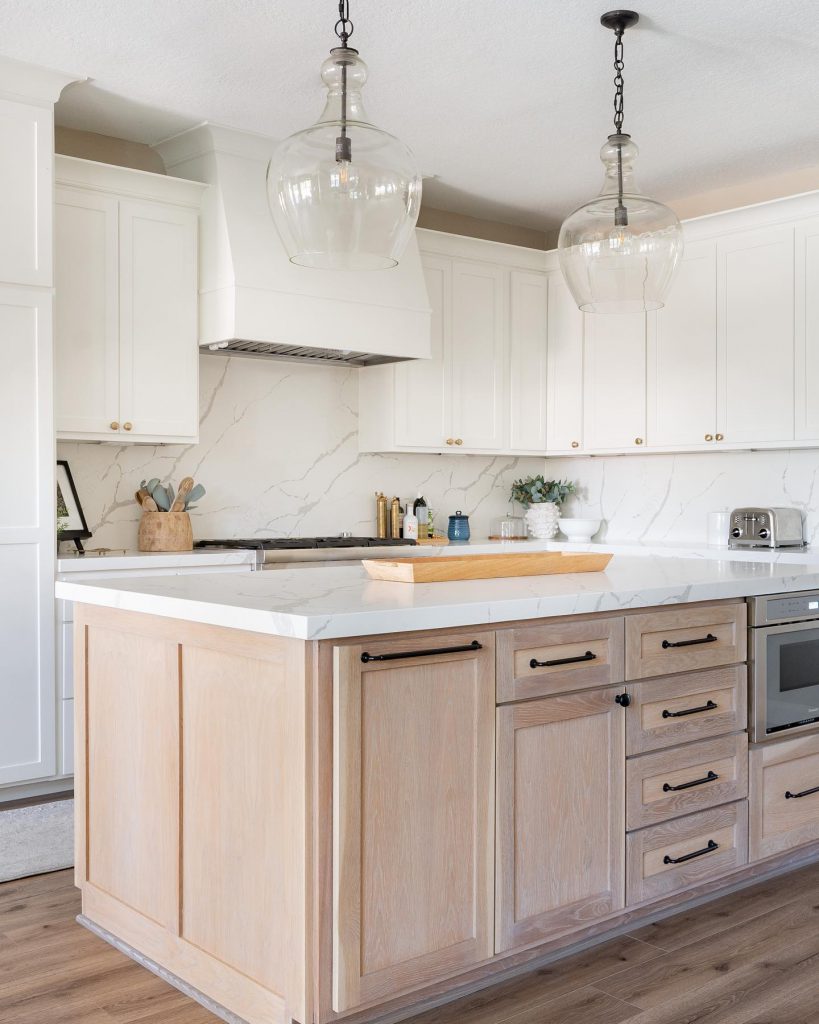 Our team of skilled artisans and designers will work closely with you to select the perfect material, design, and finish to bring your vision to life. With our extensive range of granite, marble, and quartz options, we can customize your countertop to fit your unique needs and design preferences.
When you choose St. Joseph's Granite, you're choosing a partner dedicated to enhancing your Connecticut home with custom countertops that reflect your individuality and stand the test of time. Contact us today to embark on the journey to transform your living spaces into a haven of beauty and functionality.