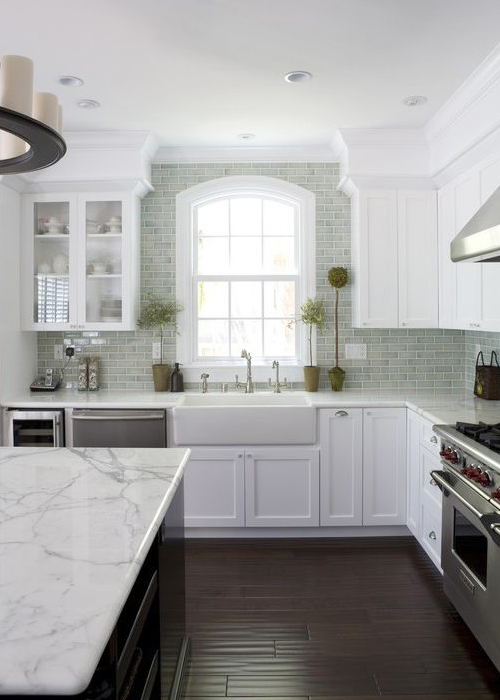 The kitchen is the gathering place in your home for family and friends. It is also the work room for the house. From preparing meals to doing school projects, your kitchen, and your kitchen countertops specifically, are in almost constant use. When selecting a new solid surface for your countertops you want to be sure that product you choose is not only durable, but will retain its value and stay in style through the years.
Granite is one of the hardest and most durable substances on earth. For this reason, man has used granite for more than a thousand years as a quality building product. Today granite is used for everything from monuments, and building veneers, to pavers and kitchen countertops. Granite's strength comes from its tight crystalline formation. These tightly packed crystals protect the granite from scratching, and heat. They also help protect the stone from staining.
Though softer than granite, certain marbles can also be used as kitchen counters. Many of today's top kitchen designers are using marbles such as White Carrara, Calcutta, or Statuario in their kitchen designs. Marble counters can not only add a classic look and feel to the kitchen, but they are a baker's dream as they are a perfect surface for kneading and rolling out dough.
The natural beauty of the stone with help bring a warmth and elegance to the kitchen that simply cannot be matched, and will never go out of style. Natural stone counters are also an upgrade that most prospective homebuyers are looking for in today's housing market. If done properly a kitchen remodel can significantly increase the value of a home, and granite countertops can help maximize that return.